San Francisco Psychiatrists, Inc.
About
---
A private practice of adult psychiatry focused on the evaluation and treatment of complex mental disorders, including so called "treatment-resistant" Mood and Anxiety Disorders and Attention Deficit/Hyperactivity Disorder (ADHD), as well as the treatment of comorbid (co-occurring) conditions, such as Bipolar Disorders comorbid with Obsessive Compulsive Disorder, Mood and Anxiety Disorders comorbid with Personality Disorders, and Mood and Anxiety Disorders comorbid with ADHD.
---
Dr. Subramanyan
---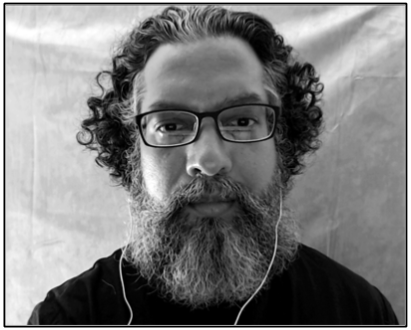 Dr. Subramanyan is a licensed physician in the State of California and a Diplomate of the American Board of Psychiatry and Neurology. He has been practicing since 1999 and has been in priviate practice since 2004. He completed his medical education at Harvard Medical School and residency training in general psychiatry at the University of California, San Francisco. He has been pursuing his interest in human psychology and the field of psychiatry since he was an undergraduate at Case Western Reserve University.
---
Services Provided
---
​​​​​​
HIPAA-compliant telepsychiatry (video appointments)

Psychiatric diagnostic evaluations

Second opinion consultations

Medicatication management (psychopharmacology)

Intranasal and oral ketamine therapy

Long-term psychotherapy

Brief psychotherapy (e.g. CBT)

Referrals for

ECT (electroconvulsive therapy)

TMS (repetitive transcranial magentic stimulation)

Deep TMS

Deep Brain Stimulation (DBS)

intravenous ketamine infusion

Referrals to clinical trials for investigational agents (e.g. psilocycbin for treatment-resistant Mood and Anxiety Disorders)

Advisory role to digital mental health technology companies
---
Clinical Interests
---
The development of biomarkers in psychiatry (fMRI, qEEG, serum markers)
Transformation of psychiatry's diagnostic classification system to one that is based on biological markers
Neural circuit-based understanding of mental disorders
Treatment-resistant Mood and Anxiety Disorders
Phenotypic variation in the presentation of Attention-Deficit/Hyperactivity Disorder (ADHD)
Executive functioning deficits in ADHD manifesting as problems with emotional regulation
Neural mechanism behind Rejection Sensitivity Dysphoria (RSD)
Complex psychiatric presentations due to comorbidity (the presence of several mental disorders interacting with one another)
Personality Disorders and how they affect the expression of Mood and Anxiety Disorders
Psychotherapy ("Talk Therapy")
Psychopharmacology ("Medication Treatment")
Digital mental health technologies
---
Appointments
---
At this time, Dr. Subramanyan is not accepting any new patients into the practice for ongoing treatment. If you are in need of a second opinion consultation, please complete and submit the form below. If Dr. Subramanyan agrees to meet with you, he will meet with you for a 2-hour initial diagnostic evaluation, after which he will decide if additional sessions are needed to complete the consultation and render treatment recommendations.
---
Payment/Insurance
---
The practice is a full fee-for-service practice and is not paneled with any insurance providers. Thus, Dr. Subramanyan's services would be considered "out-of-network" with all insurers. As well, he has opted out of Medicare.
---
Professional Activities
---
Dr. Subramanyan divides his time, professionally, between practicing psychiatry and overseeing the activities of a private company that is developing software for the mental health field. The software aims to improve the workflow of practicing clincians by assisting with psychiatric diagnostic evaluations and treatment-tracking.
---
---